Tony D. Head

Personal details
Date of birth
December 16, 1951
Birth place
Fort Sill, Oklahoma, USA
Years active
1981 to present
The Wire
Character
Bobby Reed
Seasons
1, 3 & 4
First episode
"The Buys"
Last episode
"Mission Accomplished"
Credits
7 episodes (see below)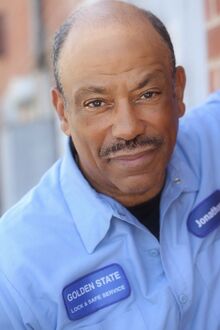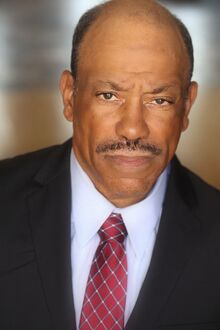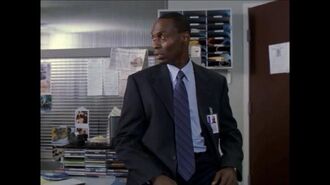 Tony D. Head, was born in Fort Sill, Oklahoma, USA, is an actor. He plays IAD commander Bobby Reed in The Wire. He is a guest star in the first & third seasons. He also appeared uncredited in the fourth season. He has appeared in The Wire creator David Simon's other series The Corner as the school prinicpal Emcee. He has been active since 1981 and has also appeared in the films Out of the Darkness (1985), Thunderheart (1992), and Head of State (2003) and the series The Agency.
Guest star
Edit
Appearances
Edit
Season 4 appearances
"Boys of Summer"
"Soft Eyes"
"Home Rooms"
"Refugees"
"Alliances"
"Margin of Error"
"Unto Others"
"Corner Boys"
"Know Your Place"
"Misgivings" *
"A New Day"
"That's Got His Own"
"Final Grades"
* - uncredited appearance
References
Edit
External links
Edit
Ad blocker interference detected!
Wikia is a free-to-use site that makes money from advertising. We have a modified experience for viewers using ad blockers

Wikia is not accessible if you've made further modifications. Remove the custom ad blocker rule(s) and the page will load as expected.