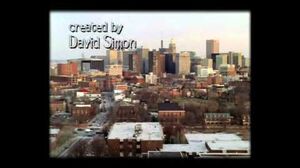 The Wire is an American crime drama television series set in the city of Baltimore, which focuses on its law enforcement, the illegal drug trade, the port system, the city government and bureaucracy, the school system, and the print news media.
For an episode of the first season, see The Wire (episode)
Ad blocker interference detected!
Wikia is a free-to-use site that makes money from advertising. We have a modified experience for viewers using ad blockers

Wikia is not accessible if you've made further modifications. Remove the custom ad blocker rule(s) and the page will load as expected.